Children and Youth Empowerment Centre / Zawadi Fund International
Creative & Art Direction for Brand Identity
Pro Bono Project
2013
Children and Youth Empowerment Centre
Zawadi Fund International (ZFI) is an American-based nonprofit organization dedicated to financially supporting the Children and Youth Empowerment Centre (CYEC). The new brand identities for both organizations can function independently as well as come together as a whole to represent the relationship between the two organizations.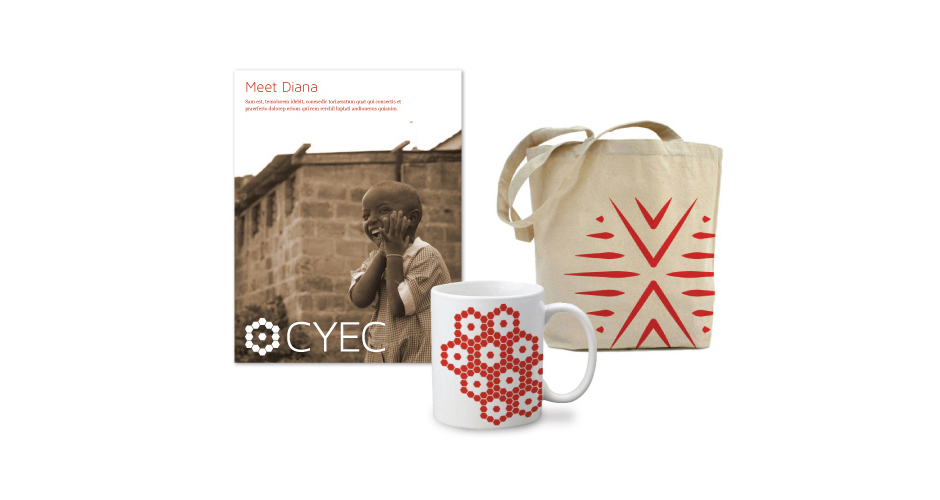 Two icons were specially designed. The CYEC was based on the concept of community, inspired by humble bees and their dedication to supporting their hive.
The ZFI was inspired by traditional tribal face paintings and an abstract representation of the "awe" of empowerment.

The theme of unification is represented by the combination of the two icons to create a single mark to symbolize the combined efforts of both organizations.