Farm Rich
Art Direction for March Madness Promotion
2014
Farm Rich makes warm wholesome snacks easy for moms whether it's the first round or the final four during March Madness. This promotion continues to focus on the new "fanatics" concept. The objective of this promotion is to increase sales during one of Farm Rich's bigger promotions, by fostering excitement and increasing purchase frequency in already established Farm Rich fans. Success will be measured by number of coupon prints, email open rates, referrals and click-throughs to FarmRich.com.
As the primary end goal is to get Farm Rich fans to print (and redeem) coupons, mobile users will first be greeted with the option of receiving the coupon (to print) via email.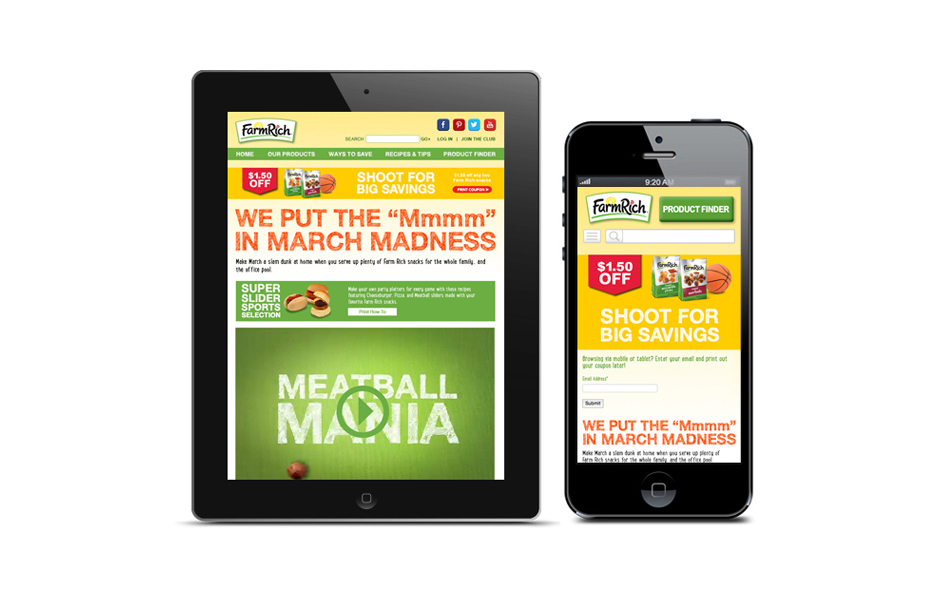 Promotional web banner ads on FarmRich.com will drive traffic to Farm Rich's March Madness responsive landing page.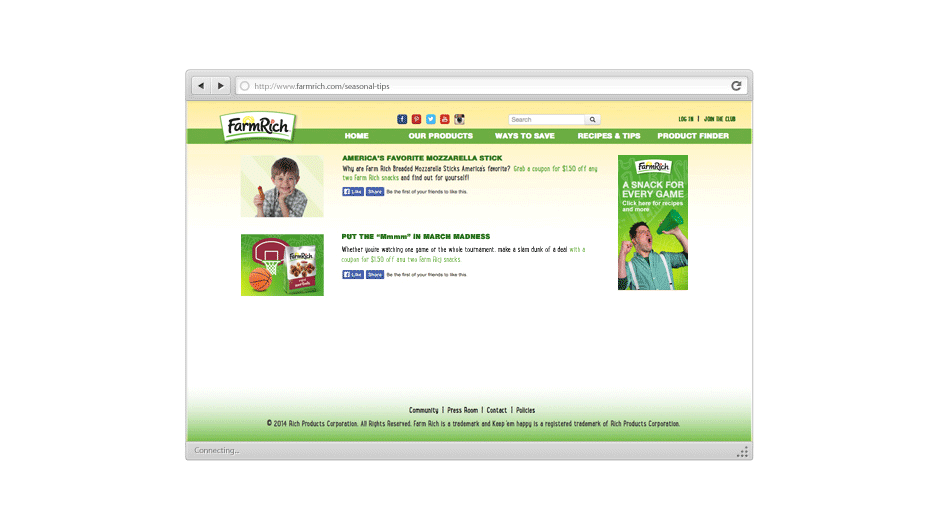 Visit the March Madness responsive landing page and countdown to March Madness.
Vote for your favourite snack during the March Madness finals.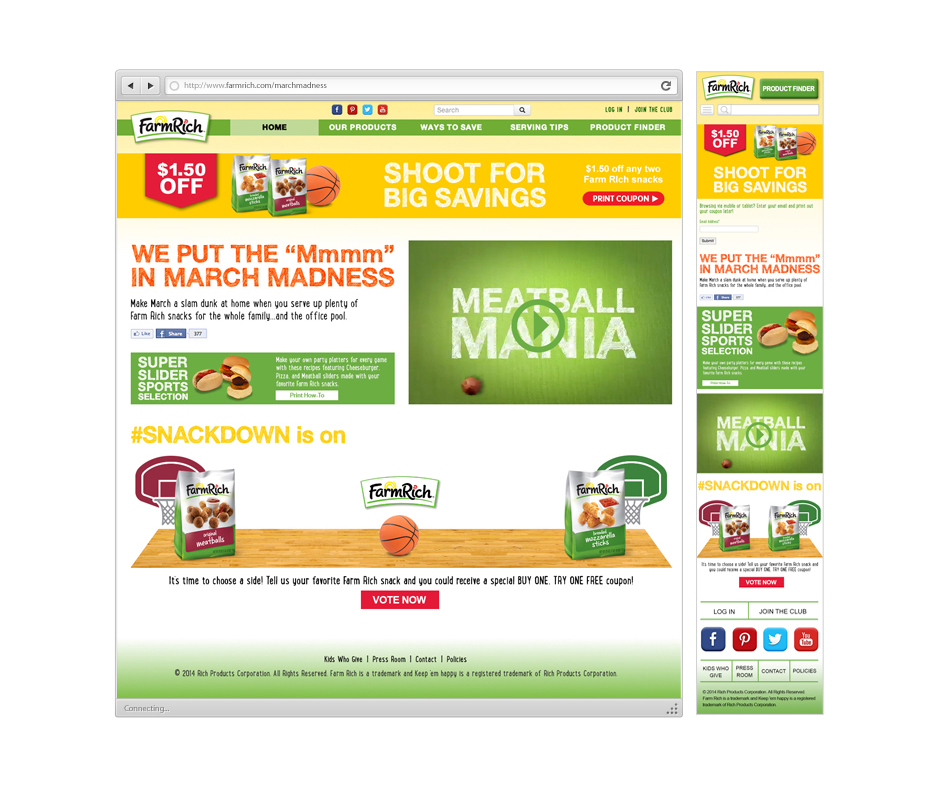 And check to see if your favourite snack won after the game.
Farm Rich fans will receive emails reminding them of the savings during March Madness.
Click-through ad on Facebook to FarmRich.com.