Georgia Regents University
Creative & Art Direction for Brand Identity
2012-2013
Georgia Regents University
Georgia Regents University was formed after the merger of Augusta State University and Georgia Health Sciences University. The new brand identity will represent a new united voice of the two former schools and an institution that the Augusta community can be proud of.
The GRU ligature mark and Unity Flame symbol were specially designed for the university. The theme of unification is prevalent throughout the logo. The letter "G" flows into the "R" in the ligature mark. The Unity Flame is based on the traditional Maori Pikorua (infinity) and represents the bonding of the two universities to form a united community.
Georgia Regents University officially unveiled their new brand at a press conference on January 8th, 2013. Examples of the brand on the university's website, t-shirts, wrapped buses, and official stationery.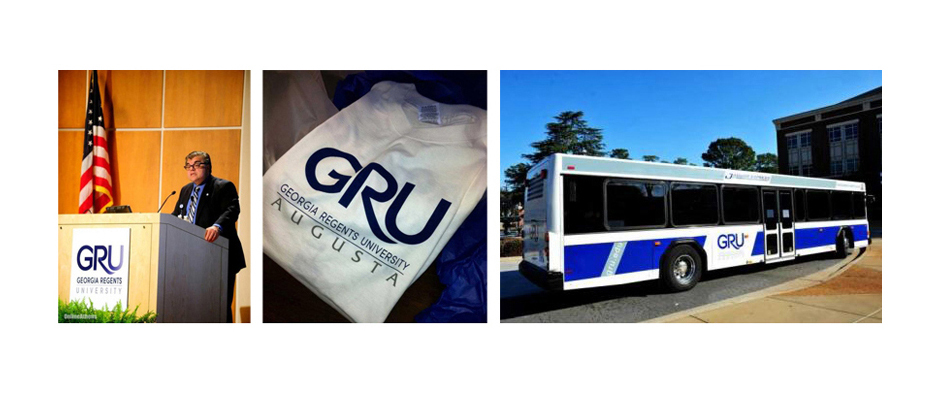 The university offers a variety of fields of study.

And is also a state-of-the-art teaching hospital with a dedicated children's hospital.