Holiday Inn Express
User Experience for Web and Mobile
2014
Holiday Inn Express Stirling
Holiday Inn Express Exeter
Holiday Inn Express Swansea
Through the success of this pilot project, IHG aims to bring all independently-operated Holiday Inn Express hotel websites under its brand-owned Holiday Inn Express website, complete with a redesign that is inline with the brand website.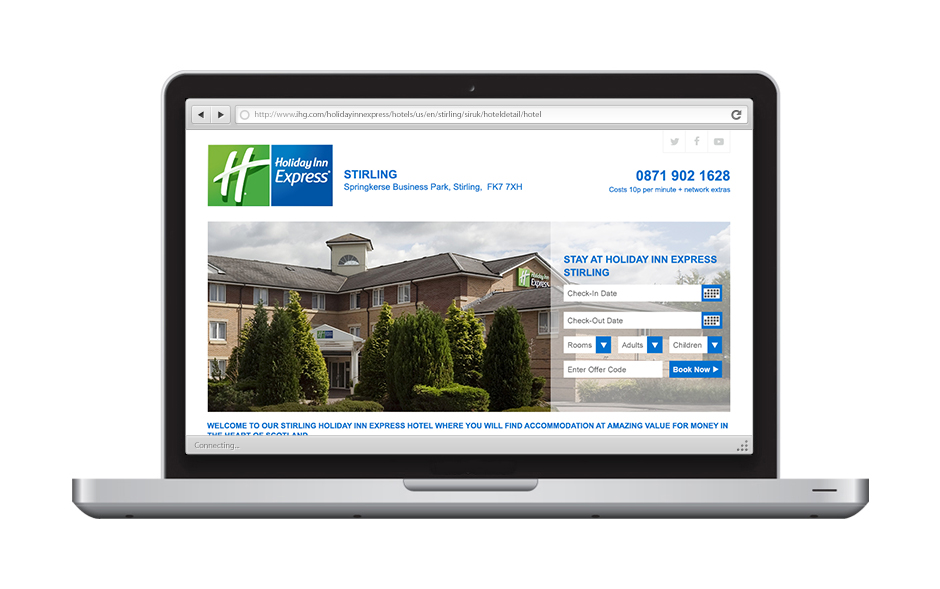 Independent hotel websites present a challenge to IHG's ability to attract traffic to the brand-owned Holiday Inn Express website, competing for organic search rankings and creating a disjointed user experience that may reflect poorly on the Holiday Inn Express brand.
As the brand-owned website convert customers better than independent websites, this pilot evaluation with franchised Holiday Inn Express hotels in the United Kingdom will redirect their independent website traffic to newly designed brand-owned website(s) and provide an improved experience for UK customers. Data from the pilot will be used to create a sound case study to be presented to other franchises as a solution to their website needs, reducing the need for independent hotel websites, and gain more direct traffic to brand-owned websites.
Let's examine a typical UK customer, Alan, who is interested in booking a stay at a Holiday Inn Express. Alan is travelling on business during the week to Stirling, Scotland. He expects a clean and affordable hotel, which can provide him with free wi-fi in his room, and complimentary breakfast to start off his busy morning schedule.
A savvy business traveller, Alan reads reviews about the Holiday Inn Express Stirling, readily displayed on the homepage, and examines the hotel's amenities. He may browse the local guide page to learn more about Stirling and places he can explore in his down time during his brief visit. Satisfied that this hotel will meet his expectations, he makes a reservation and is seamlessly redirected to the Holiday Inn Express brand website where he completes his reservation process.
Alan checks in on a Wednesday and returns home on Friday. His stay at the Holiday Inn Express Stirling is very pleasant. During his down time, he reads the local guide pages about Stirling's places of interest. Thinking his wife will enjoy a day at the Stirling Smith Art Museum and Gallery, and his sons will love to explore Stirling Castle and climb the National Wallace Monument, he decides to plan a weekend trip to Stirling for his family the following month and makes another booking with this hotel.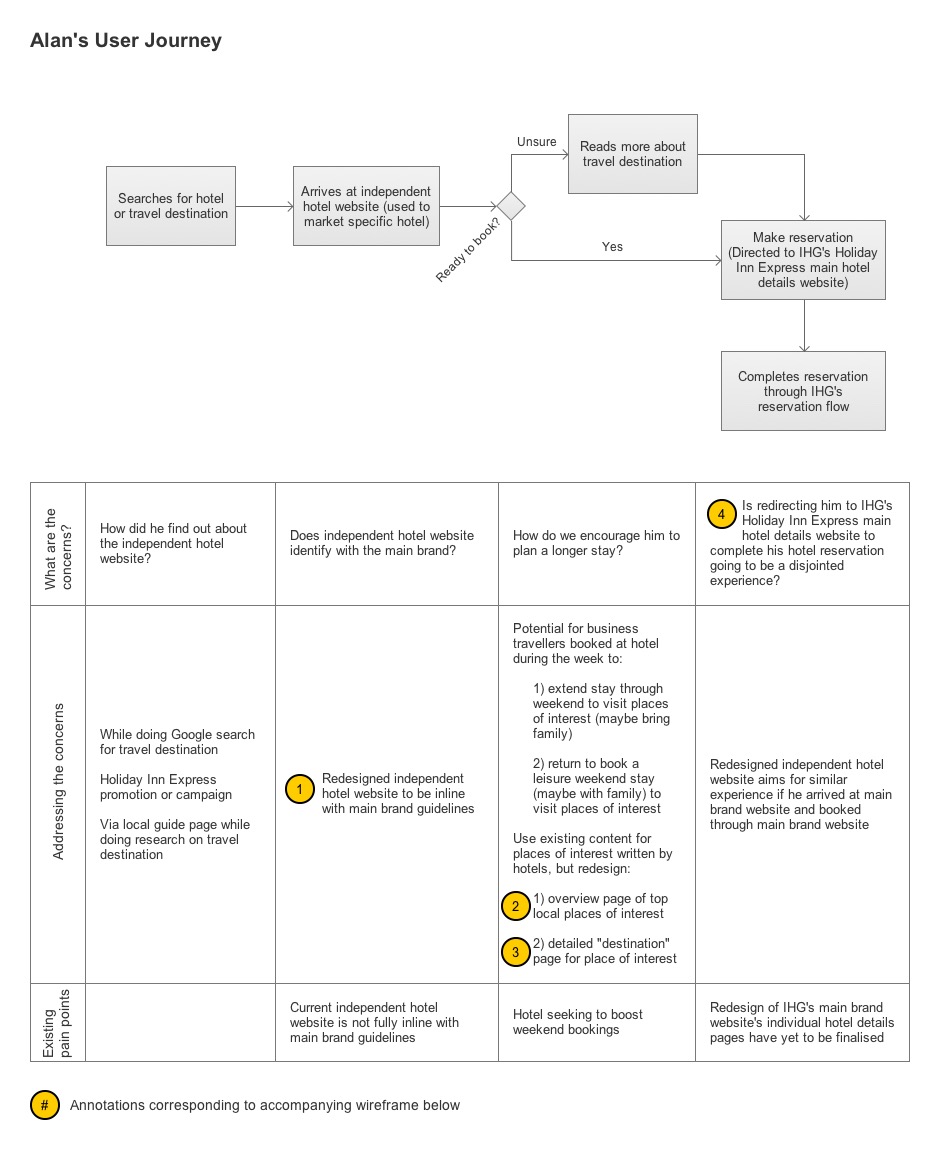 Holiday Inn Express hotel-specific homepage.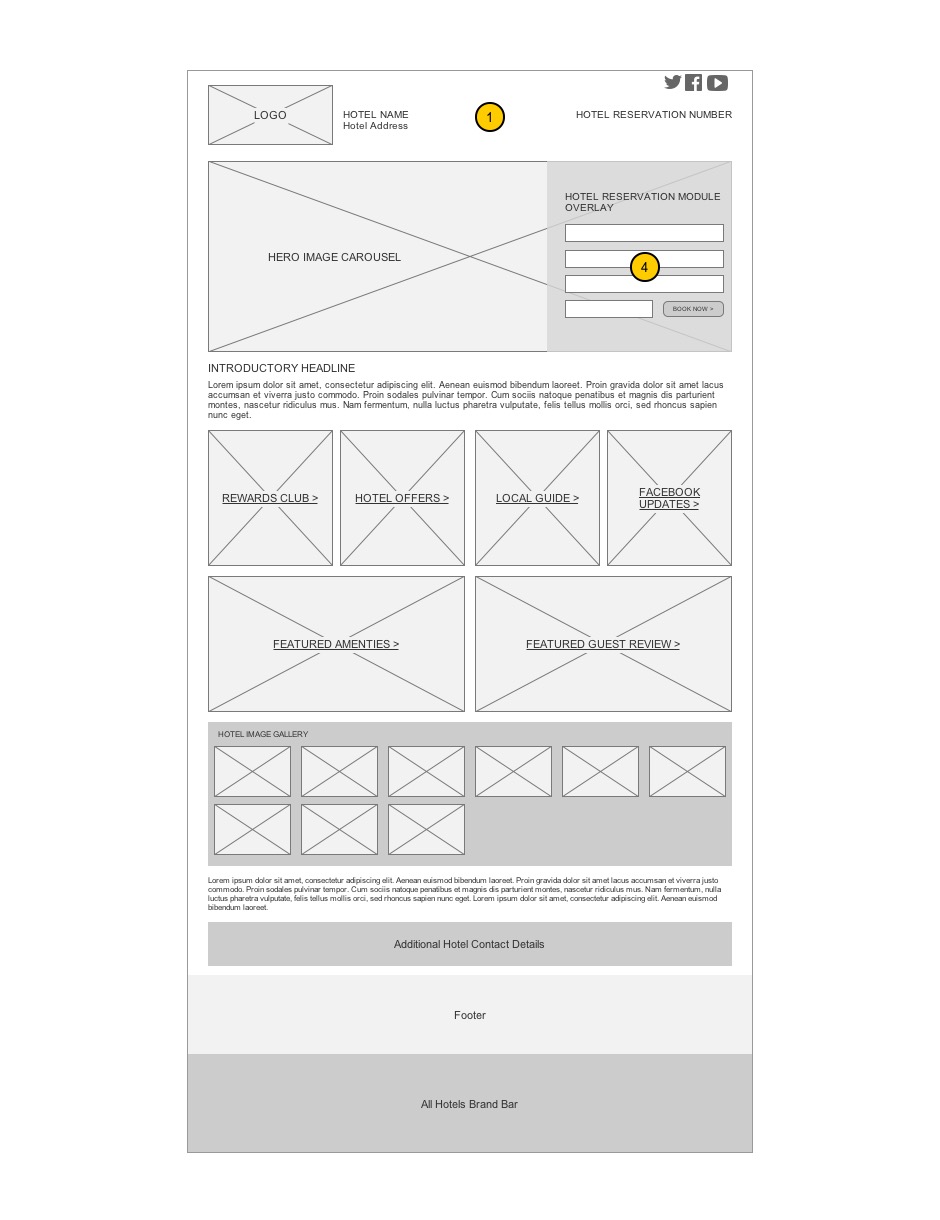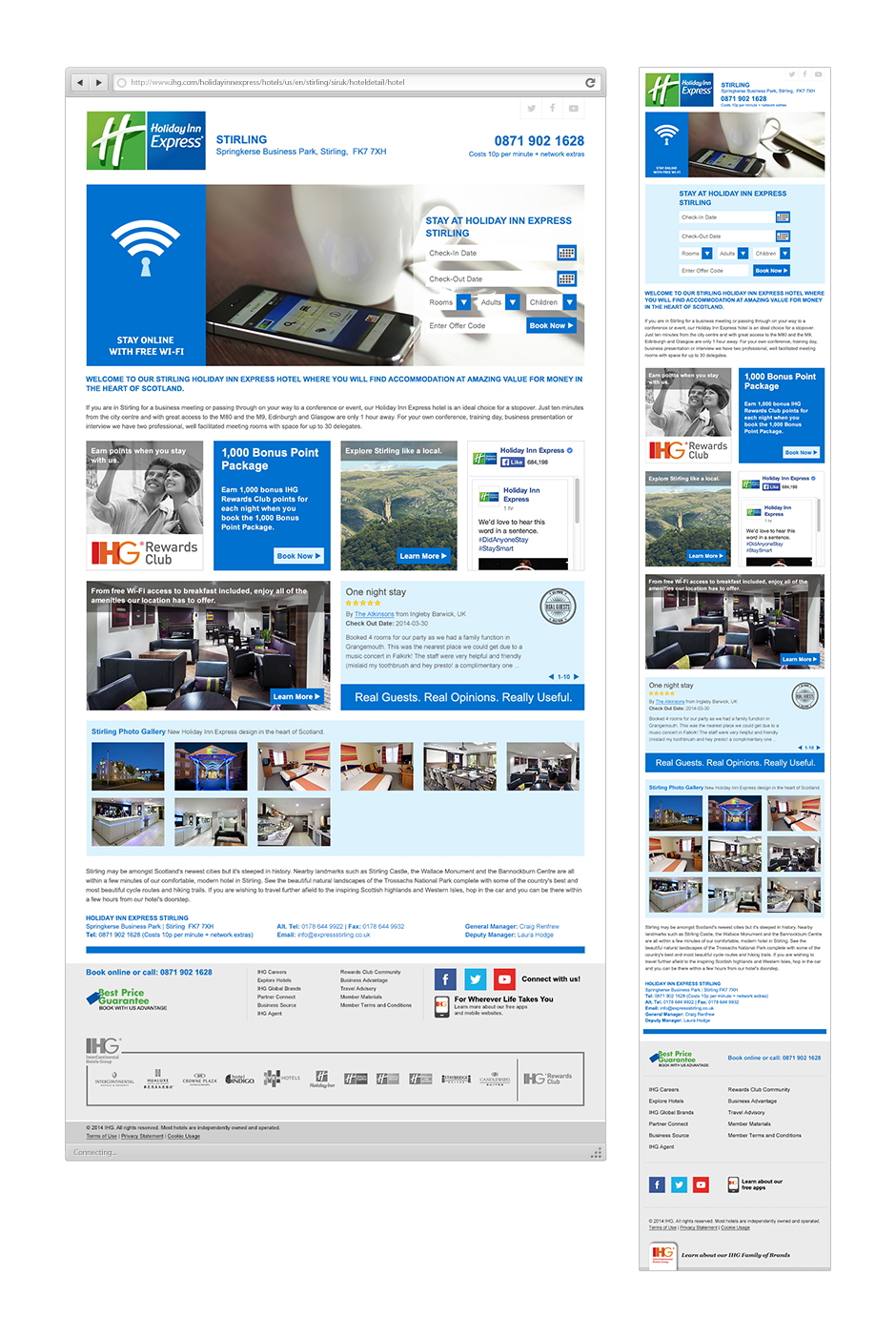 Alan visits the local guide overview page to learn more about local places of interest.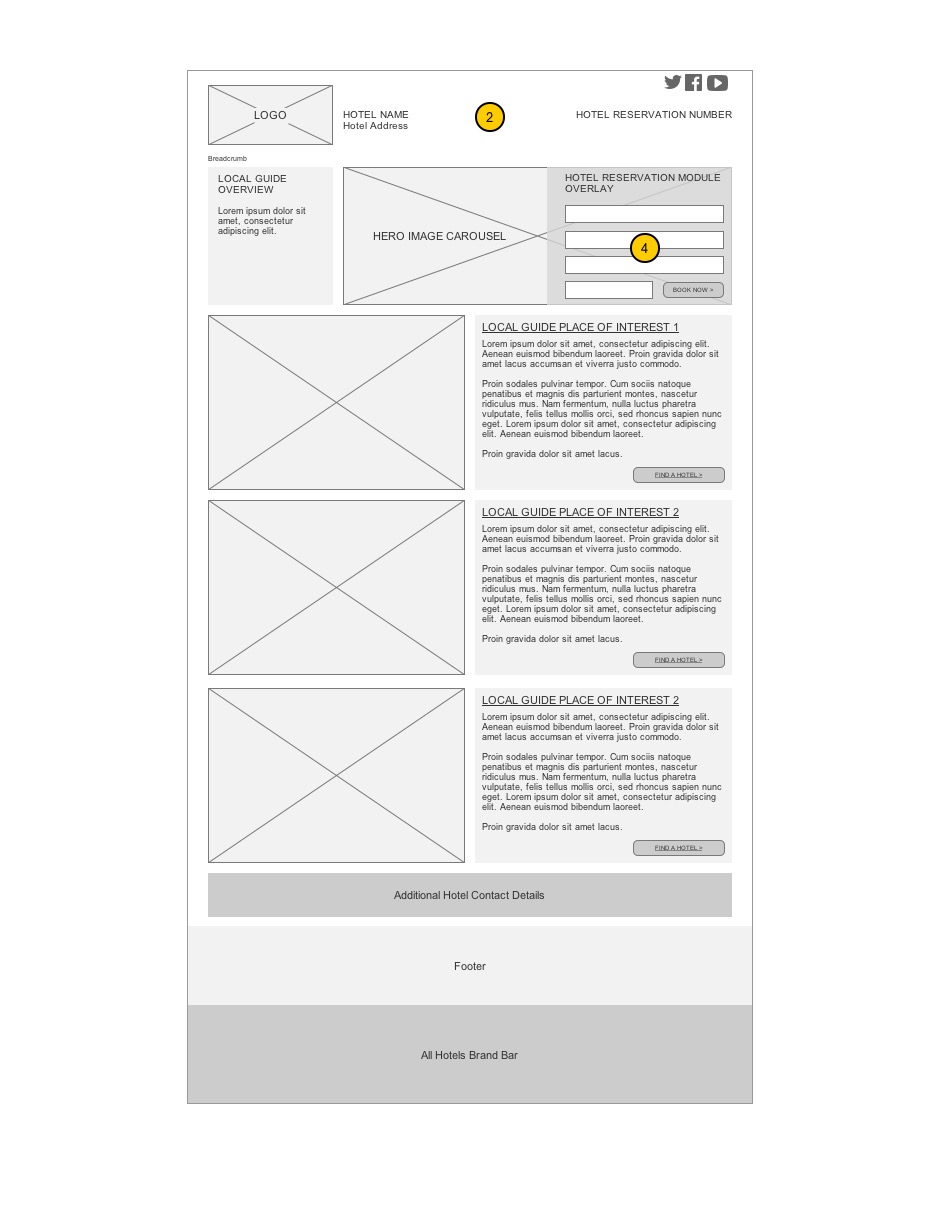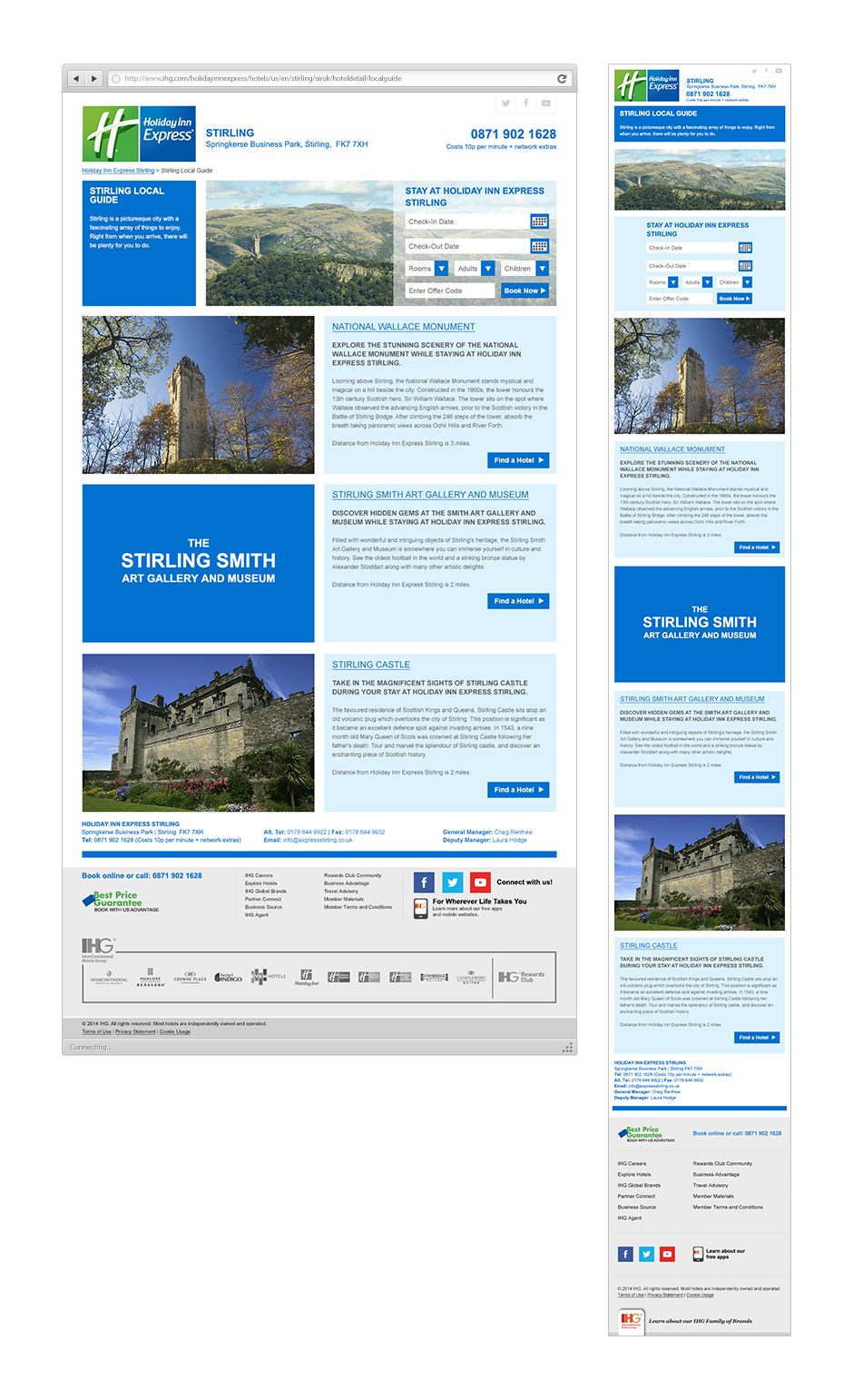 Certain hotels like Holiday Inn Express Stirling may choose to provide additional information about each local place of interest to improve customer experience when planning a trip.