Rwanda School Project
Art Direction & User Experience for Responsive Website Redesign
Pro Bono Project
2014
Rwanda School Project
Rwanda School Project works in partnership with Rwamagana Lutheran School (RLS), a secondary school in the Eastern province of Rwanda with a focus on innovative hands-on education, environmental care, and sustainability. There is a recognized potential for a fresh and modern website to attract and impress more donors, friends and volunteers to join the Rwanda School Project and change the face of education in Rwanda. This pro bono effort will also save the Rwanda School Project an estimated USD$10,500 in funds.
As the Rwanda School Project's cause is supporting education, the core group of donors and volunteers naturally comes from educators and students. Let's trace Lindsey's path to becoming a potential donor and/or volunteer with the Rwanda School Project.
Lindsey is a college freshman who plans to be a teacher. She has a passion for causes that build education infrastructure in regions lacking the resources to provide a quality education for its children. She is seeking join a volunteer programme for the summer.
She has heard about the Rwanda School Project through friends and classmates, and may have participated in the annual "Run for Rwanda" fundraiser. Curious to learn more, she visits the website.
As Lindsey's objective is to gain insight into organisation, she is impressed by the Rwanda School Project's pride and passion about their mission and values, and the many photos and videos of happy students are testament to the success of the school's innovative teaching methods. She is also able to quickly locate information on how to get involved with the Rwanda School Project directly from the home page.
The home page features content visitors to the website are most interested in: information about the school, about the students, and the donor or volunteer programme. It is enhanced by large visuals of the students and volunteers, and personal quotes. Quick links are provided to donate online and stay connected through social media.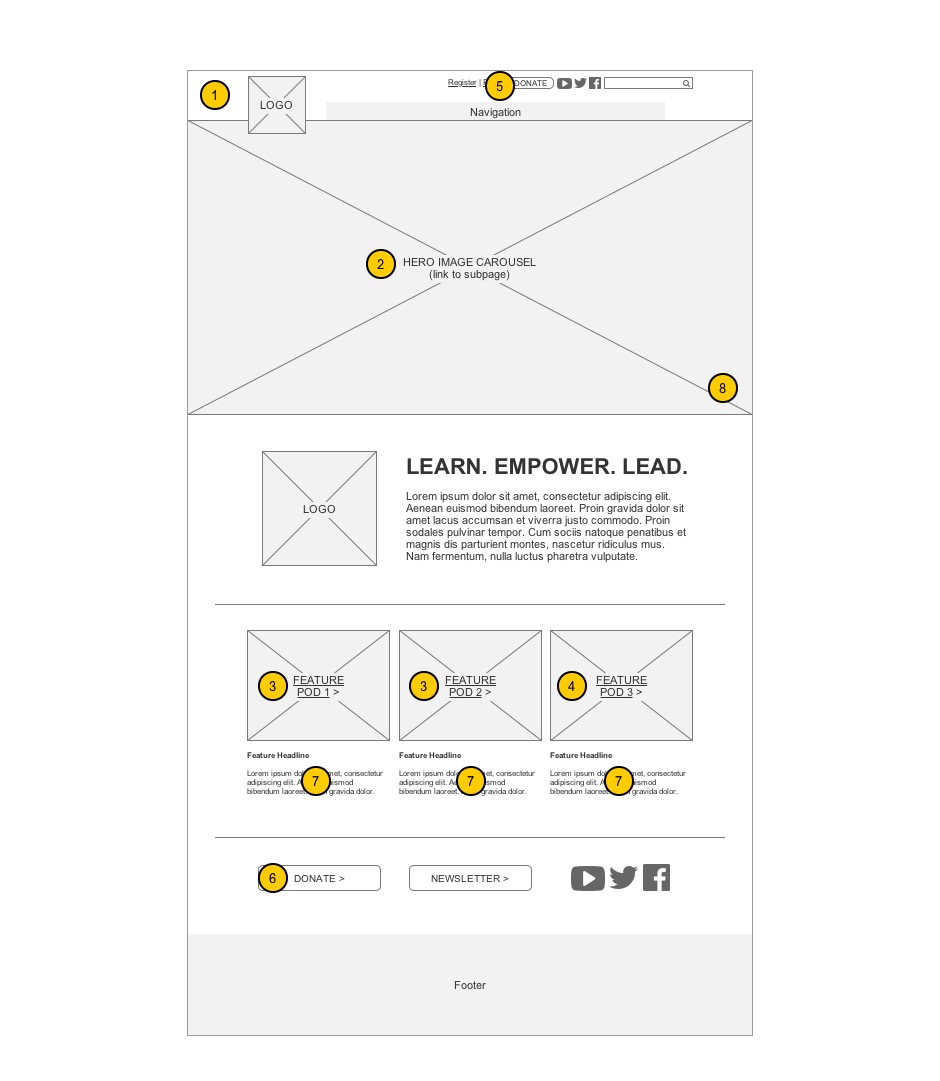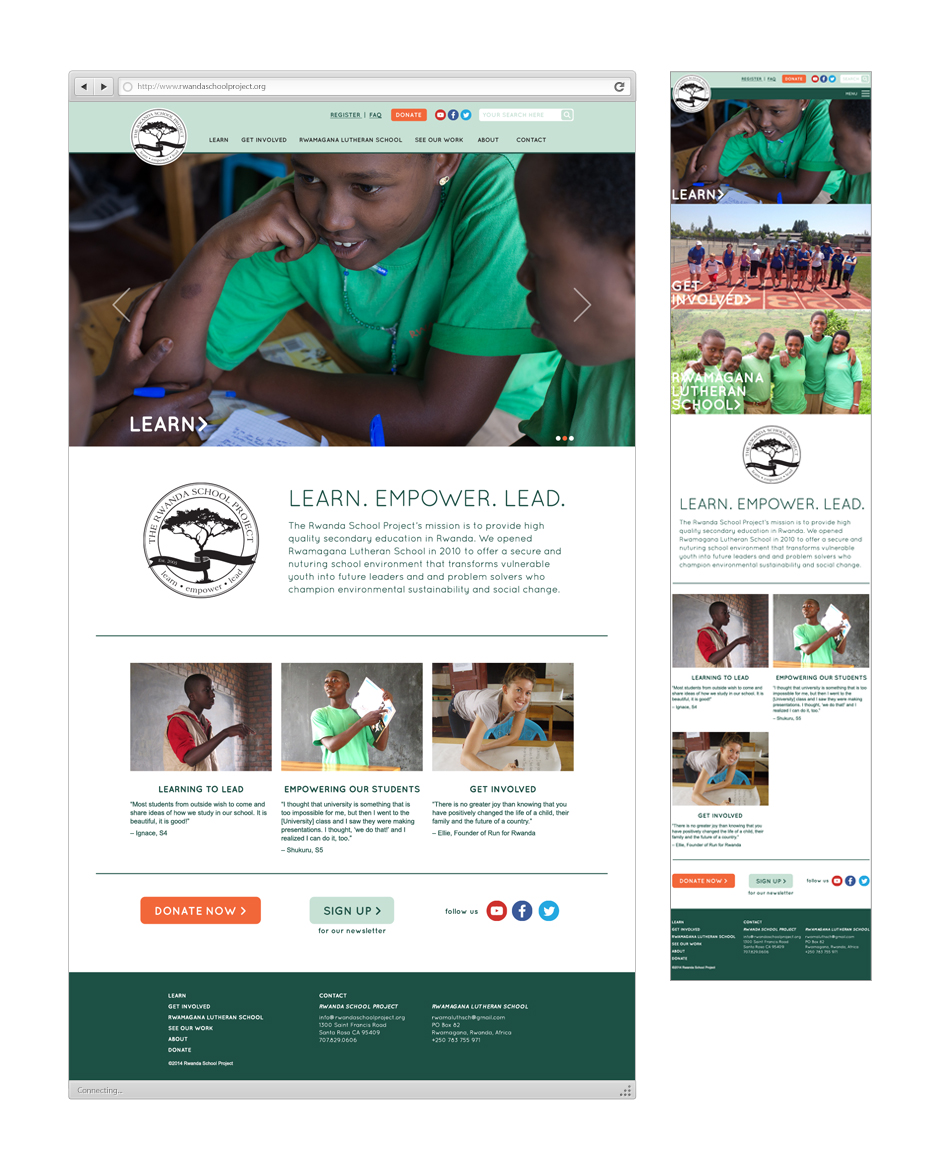 Content pages
Since the desktop site makes use of a hover drop-down navigation, an alternate solution was needed for tablets to avoid double-tapping, and for mobile devices using the simplified top level navigation. Interim pages to assist navigation were created and are accessible by clicking on the top level navigation links in any viewpoint size, and crucial for navigation on mobile devices.